"I didn't plan on becoming a preachy craft gin geek. Yet here I am."
The husband-and-wife team behind Persie Distillery is Simon and Chrissie Fairclough. In 2013 they launched Gin Club Scotland – the world's first touring gin club – with the sole purpose of hearing the voice of the customer. The game-plan? To use these insights to make a gin that hit the spot.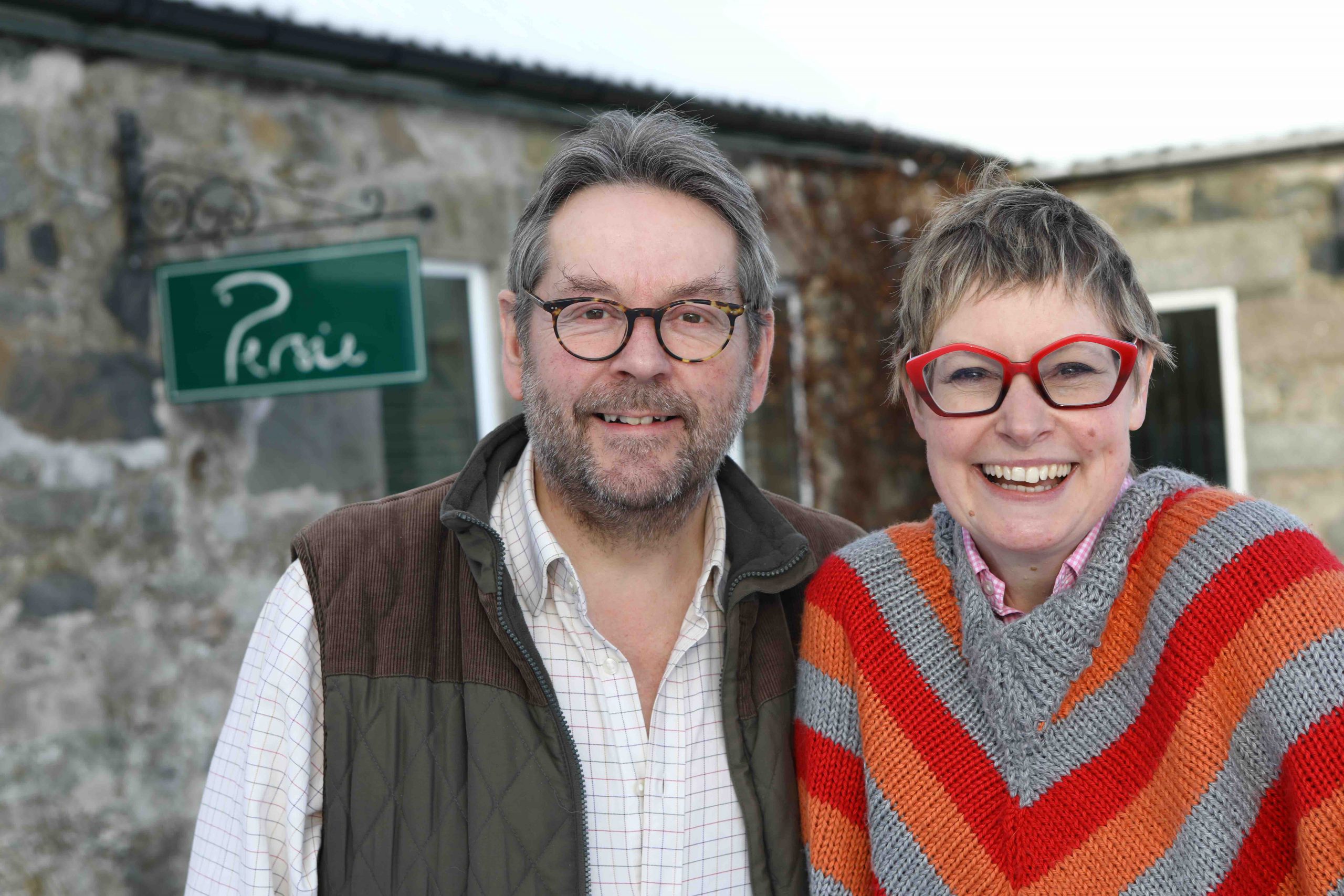 And that's what they did. After one year, they harvested feedback from 3,000 gin tasters and found three styles of gin were consistently most popular: fruity, savoury and sweet. So recipe development started in earnest, and – in May 2016 – Persie's Distillery Originals range was born: Zesty Citrus Gin; Herby & Aromatic Gin; and Sweet & Nutty Old Tom Gin.
These award-winning gins are hand-crafted in small batches on the site of the former Persie Hotel at the foot of Glenshee in Highland Perthshire. Dubbed Phil the Still, the 230 litre copper pot still is a thing of beauty, and the first in Scotland from Müller in Germany. In August the same year the distillery opened to the public and now opens its doors for drop-ins and liquid tours throughout the year.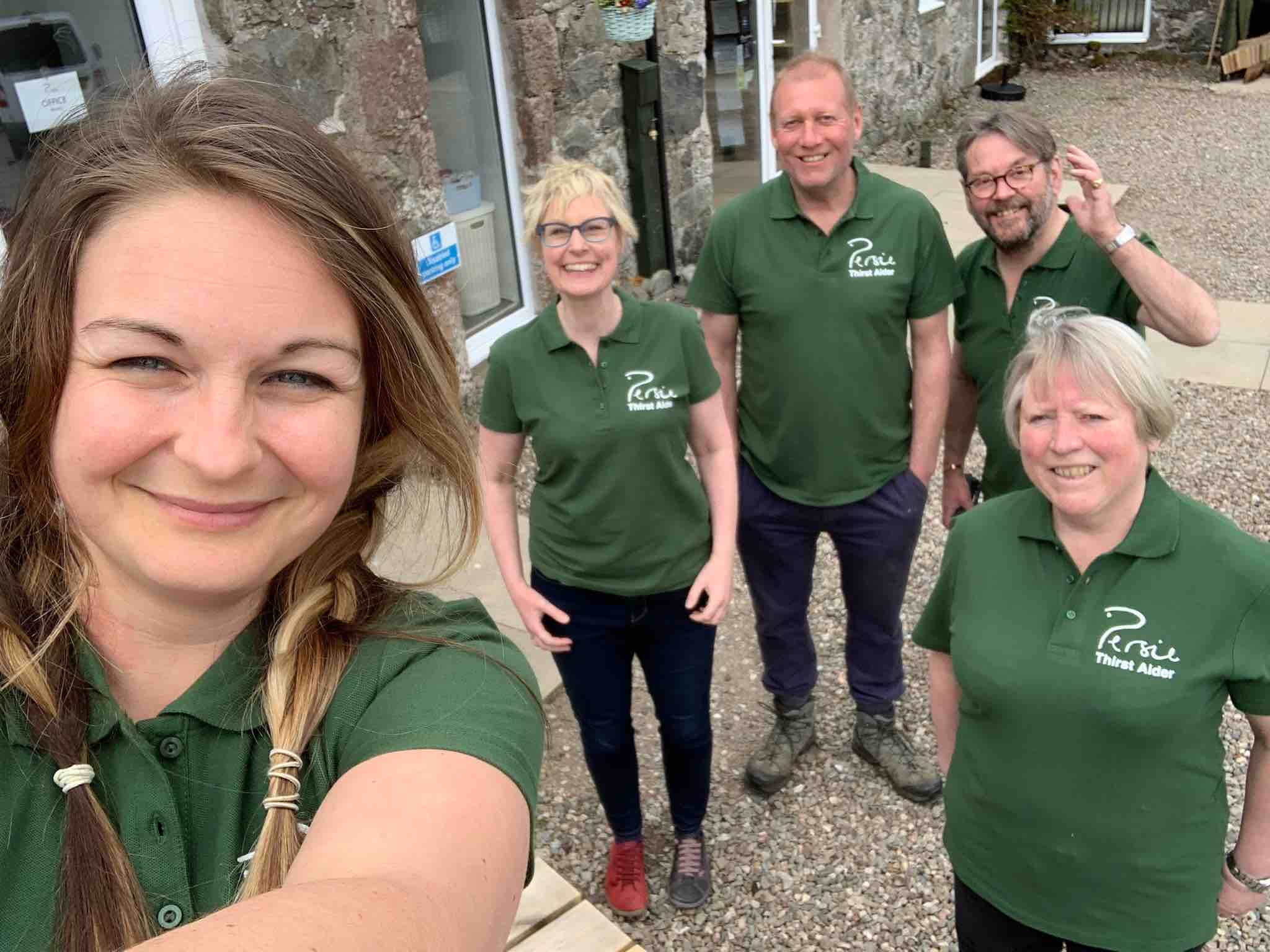 Just two years later, in 2018, Persie Distillery joined forces with PADS (Perthshire Abandoned Dogs Society) as its dedicated charity partner. As a keen dog-friendly business, the team's mission was to release a family of 'dog gins' – with different styles of gin reflecting different breeds! For every bottle sold, £1 is donated to PADS to help provide care and shelter for the country's unwanted dogs.
Carefully created to reflect the breed, Labrador Gin is traditional, soft in the mouth and warming – classically juniper-forward with a seasoned coriander and cardamom finish. Spaniel Gin reflects the breed by being lively on the palate: spicy and spirited yet very gentle, the gin is made using mace and cinnamon to give it great warmth and intensity. Dachshund is a liqueur made using freshly pressed limes with fruit left over from the distillery's award-winning Zesty Citrus Gin. Like the breed, Dachshund Gin Liqueur is the perfect balance of sweet and sharp; bursting with zest, it has a long body and is best served short.
The Distillery's latest release is Pusscat Vodka: a premium spirit with a silky smooth finish – just like a pussycat! As with the charity dog gins, the team remains committed to raising money for pet welfare with £1 per bottle sold going to Edinburgh Dog & Cat Home. One of the largest animal welfare facilities in Scotland, these funds help them in their vital work rescuing and rehoming lost, stray and abandoned cats.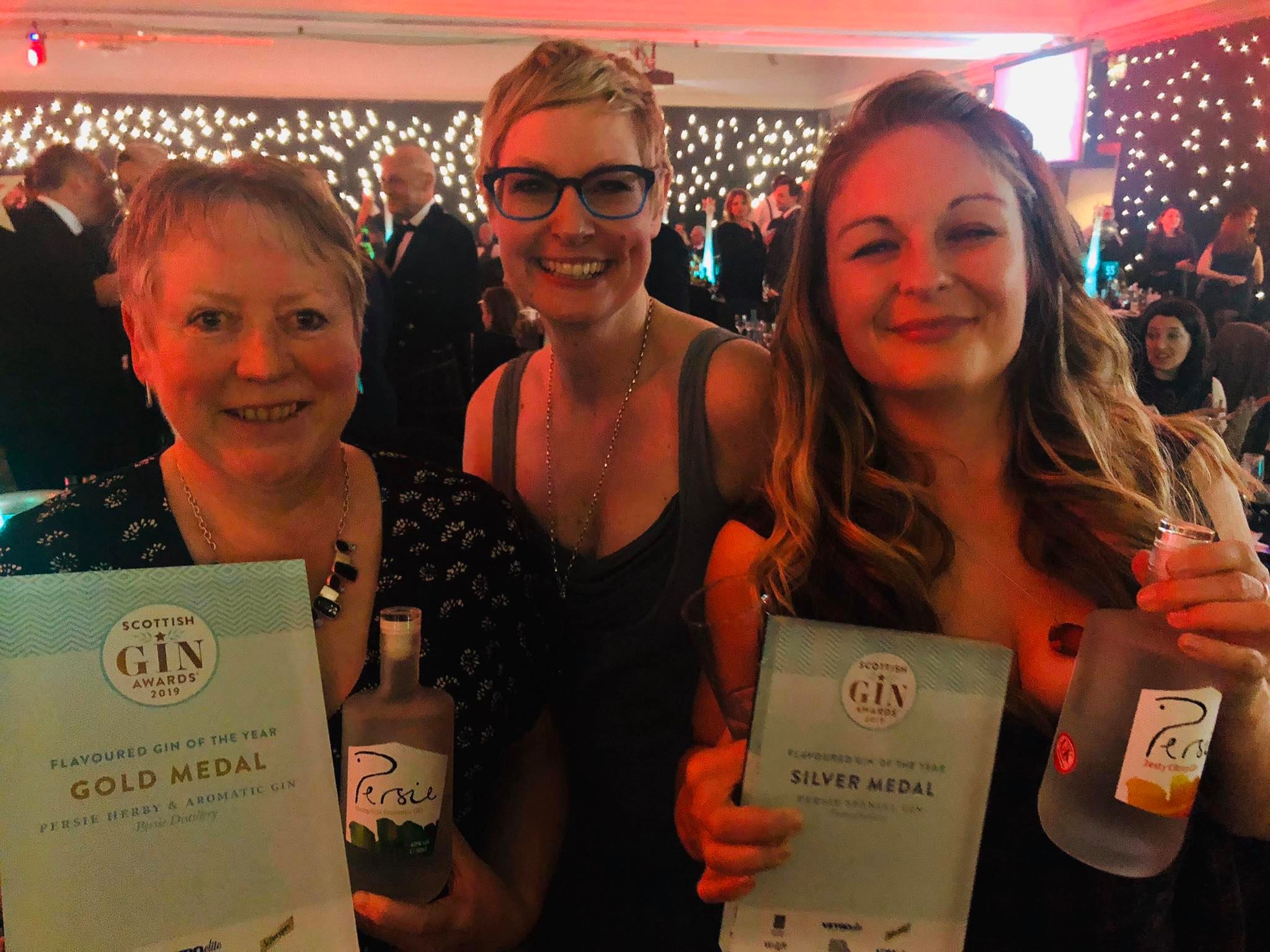 Since starting production in February 2016, Persie Distillery has been voted Most Promising New Business by Perthshire Chamber of Commerce, awarded Best Marketing Campaign by the Scottish Gin Awards, given the honour of Best Craft Spirits Distillery in the UK by the Agriculture & Farming Awards, and shortlisted for Scottish Gin Destination of the Year. The gin range has also scooped a series of taste awards with Gold and Silver medals from the Scottish Gin Awards, the Scottish Field Gin Challenge and the International Wine & Spirits Competition, among others. We are particularly proud that Labrador Gin was voted Best Gin in Scotland in 2020 and Pusscat Vodka won Bronze at the World Vodka Awards in 2022, one of only four vodkas awarded a medal in the UK.