"It's strange how the advice to drink eight glasses of water a day seems impossible to achieve – but six glasses of gin at a tasting? That goes down like a chubby kid on a see-saw."
Take a trip to Glenshee
Our award-winning spirits are hand-crafted in small batches on the site of the former Persie Hotel at the foot of Glenshee in Highland Perthshire. We'd love you to visit us!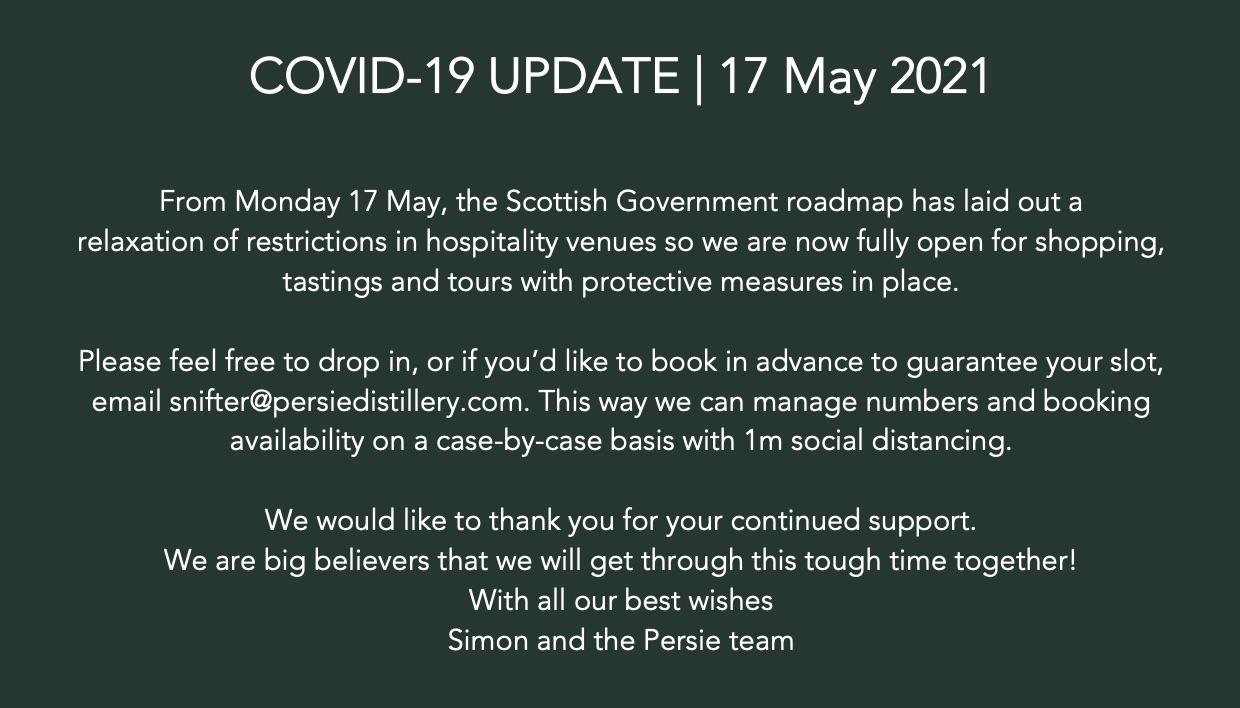 Drop In
If you're passing and you'd like to pop in for a quick visit, check our opening times. We always have samples on the go so you can try before you buy! And if you'd like to have a seat and try them all, it costs £7 per head for a Sample Paddle of six gins. A Softie Sample Paddle costs £4 per head and is a real hit with children!
Book a Tour
Our Taster Tour is perfect for parties of any shape and size! For £12 per head, you will receive 8 x 10ml samples of gin and vodka with a range of mixers and garnishes. Then afterwards we will show you where the magic happens with Phil the Still and behind the scenes at our bottling station. Children are welcome to join in with softie samples for £4 per head. The duration is very flexible but for most visitors the Taster Tour tends to last about 45 minutes to an hour.
Our Liquid Tour is designed for special celebrations for larger parties of six or more adults (although smaller groups may be possible on weekdays). For £20 per head, this includes a 6 x 20ml gin flight of Persie expressions, plus special editions and Red Snapper and Prosecco cocktails. After the flight, we will tell you about the mysteries of distilling with an introduction to Phil the Still, and you can hear all about the backstory of Persie Gin, the botanicals, the process and the brand. The Liquid Tour tends to last about an hour and a half.
Our Masterclasses are a good option if you're keen for something bespoke for a larger party of 12 or more. We offer a number of personalised tutorials from £30 per head, ranging from Cocktail Making to Gin & Food Pairing or even a Gin Nosing & Tasting with 50 different gins from all over the world. This is ideal for hen or stag parties, birthday celebrations or family reunions.
Whichever tour suits you best, please email to book your slot in advance – and make sure you let us know how many people are in your party so we can manage numbers and social distancing. To find out dates and times, drop a line to snifter@persiedistillery.com and let us know when you'd like to come and we will check the diary to see what's possible. And if you're staying locally, please ask about our pick up and drop off service: if we can help with a lift, we will!* 
*Our collection service is for over 18s only. (Except dogs. We will give a lift to dogs of all ages!)
Note: Persie Distillery is dog friendly! Nicely behaved dogs are welcome in the tasting room but sadly not in production areas.

Personalised Gin
Finally, if you're booking a tour for a special occasion, it might be worth thinking about a personalised label for that special someone. We can create a bespoke label for your family member or friend and make sure their gin bottle is ready and waiting to present to them after the tour. Just email snifter@persiedistillery.com and we will take all the details and work out a plan 🙂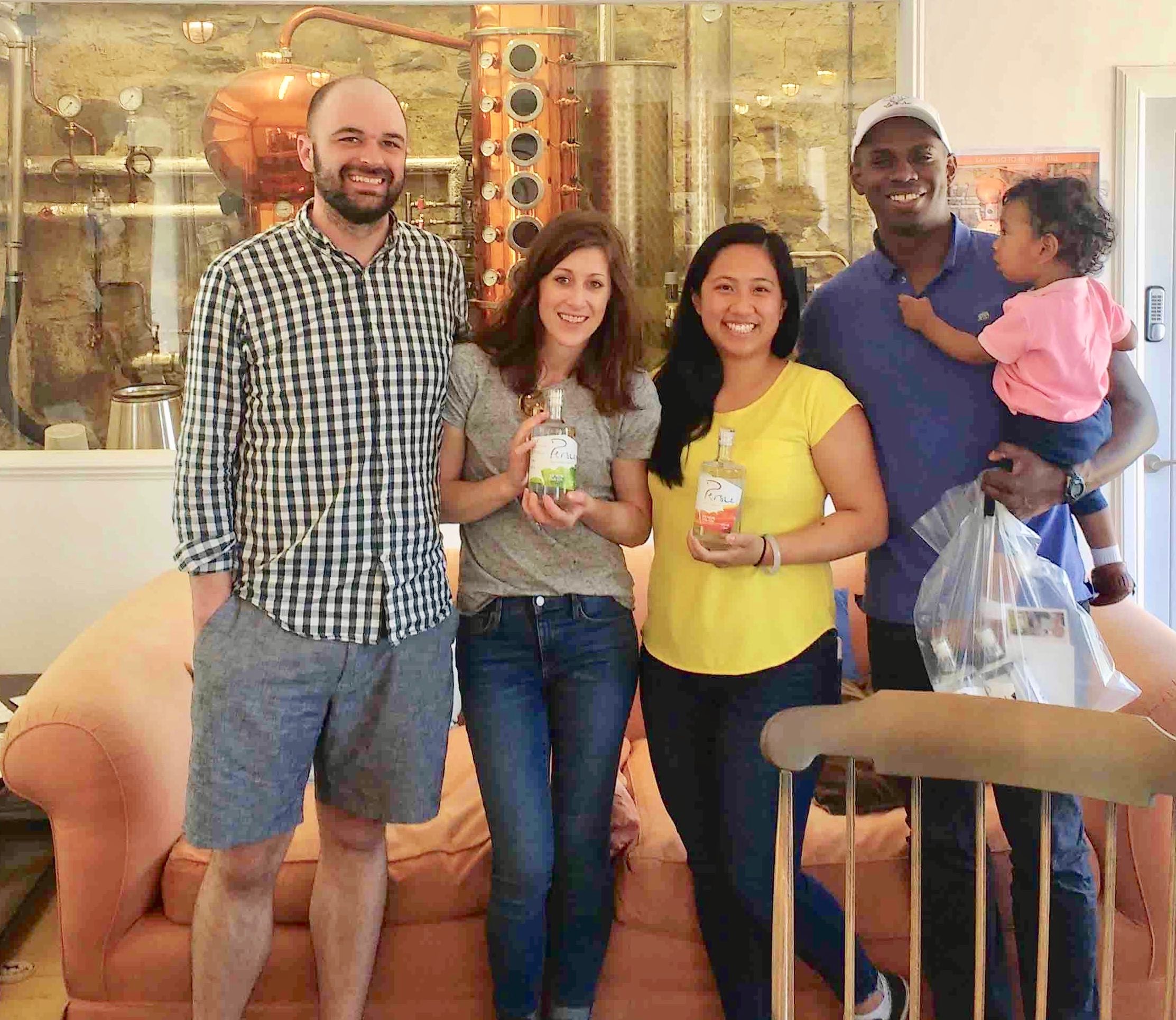 Virtual Tour & Tasting
In these strange and uncertain times, it's hard to stay connected. And that's why it's more important than ever – whether it's with friends, family or colleagues. So we have recut our popular Persie Distillery liquid tour and transformed it into an interactive tasting experience for you to enjoy at home! Virtual family reunion, corporate ice-breaker or team-building session to boost morale? We can make it work. Just drop a line to snifter@persiedistillery.com with an idea of dates, numbers and budget and we will get you the information you need to make it happen!