HEAR the story
Persie Gin is the brainchild of the man behind the world's first touring gin club. Say hello to Simon.
Rolling out his first tasting gig on World Gin Day in June 2014, Simon Fairclough has toured the Highlands and Lowlands of Scotland – and other parts of the UK – teaming up with distillers, pubs, hotels and restaurants at the forefront of the drinks industry. The mission? To help thousands of gin-lovers in their quest to find the perfect snifter.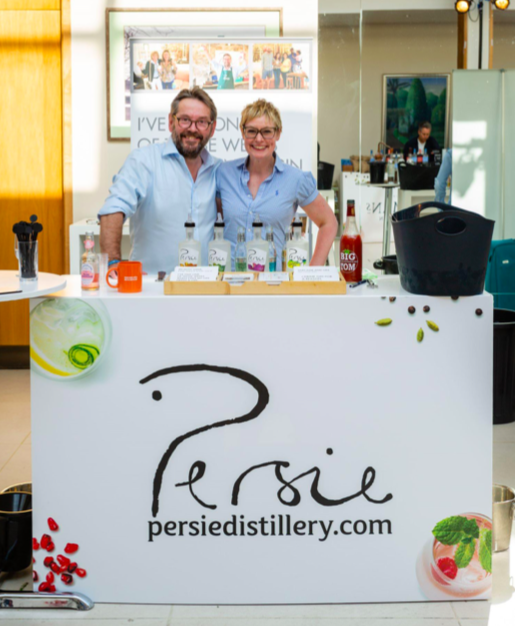 Travelling up and down the country with a carload of over 150 gins, he was able to see first-hand which gin style scored top marks most often. But there wasn't just one: there were three. Very quickly it became clear to Simon that three styles proved consistently most popular by a wide margin – fruity gins, savoury gins and slightly sweeter gins. So up front, he knew that Persie Gin needed to consist of a family of three expressions, so there would be something for everyone.
Secondly, top-scoring gin had more than a nice taste: it had aroma. With over 75% of flavour down to smell, aroma is the single biggest influence among tasters for liking each gin.
So you could say he followed his nose.
The result is Persie Gin: three distinct styles of aromatic gin created and distilled in the former Persie Hotel at the foot of Glenshee in Perthshire.
Hand-made in small batches in a bespoke, 230-litre copper pot still, the gin is distilled with pure glen water from the local hills. Each gin uses carefully chosen botanicals to evoke an emotive and comforting scent: sharp citrus for the fruity gin; fresh herbs for the savoury gin; and almonds and vanilla pods for the sweet gin.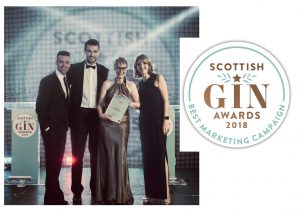 Since opening its doors to the public, Persie Distillery has been voted Most Promising New Business by Perthshire Chamber of Commerce, shortlisted for Best Scottish Gin Destination of the Year, and awarded Best Marketing Campaign by the Scottish Gin Awards.